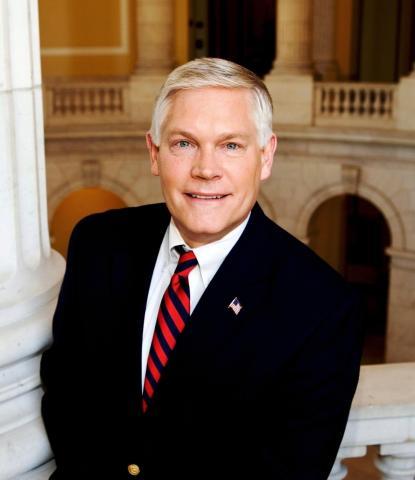 Pete Sessions believes the United States of America is the greatest country on Earth. As well, he is a strong advocate for civility among our elected officials. As a member of the 118th Congress, Pete has been a voice of balance, reason, and common sense.
Born and raised in Waco, Texas, Pete attended Waco public schools until the ninth grade, when his family moved to Washington D.C.
Pete's father, Judge William Sessions, led a successful career as a Federal District Judge becoming the 4th Director of the FBI, after being nominated by President Ronald Reagan. His leadership impressed a sense of duty and integrity within Pete, for all positions of public service—elected and unelected.
Pete returned to Texas to attend Winston Churchill High School in San Antonio. Afterward, he went to Southwestern University and graduated in 1978. Post college, Pete began working for the Southwestern Bell Telephone Company. He never missed a day of work; and after a 16-year career, Pete took early retirement as District Manager.
During his 24 years in Congress, Pete has been an integral player within the Republican Party. He served in Republican Party leadership for 10 years and helped the Republican House majority balance the federal budget four years in a row, from 1998 to 2001. He was Chairman of the National Republican Congressional Committee (NRCC) from 2009 through 2012, directing the party to regain the majority in the House, with a net 63-seat victory in 2010. From 2013-2019, Congressman Sessions served as Chairman of the House Committee on Rules, where he revived bipartisan efforts, and accelerated the Republican agenda in the House of Representatives.
Since record-keeping began in 1973, no member of the Texas delegation in the U.S. House has passed more legislation off the House floor than Congressman Sessions. Notably, he sponsored and passed the Border Tunnel Task Force Act as a directorate to identify illegal tunneling operations on the southern border. As well, one of Pete's largest accomplishments is his sponsorship and passage of the Family Opportunity Act, which allows families of medically stressed children to receive the needs of complete healthcare. The bill became law in 2006 after Congressman Sessions and his son Alex worked with President Bush.
Throughout his life, Pete has been very involved in his community. He, his father, and two sons are Eagle Scouts. For many years Pete has served in various national and local leadership roles with the Boy Scouts of America, disability assistance, and local conservation groups. As well, he served on the Board of Trustees of his alma mater, for twelve years.
Congressman Sessions lives in his hometown of Waco, Texas, and is married to Karen Sessions. He is the proud father of two sons, Bill and Alex, and three stepsons, Conor, Liam, and Nicholas. Congressman Sessions is extremely active in his community and is a member of First Methodist Waco.