The Hill Report: Week of March 6 - 10, 2017
After seven years of President Obama's failed healthcare law, Republicans have introduced a plan that will repeal the most onerous parts of Obamacare, ending the job crushing penalties and mandates, and replace the law with a free market based system including robust consumer protections. I have been working on this issue for more than two years and I am happy to see that the core components of my healthcare bill, The World's Greatest Healthcare Plan, were reflected in the American Health Care Act. I believe that this is a step in the right direction to bring down healthcare costs, provide coverage for more Americans, and create a better, sustainable healthcare system.
In the coming weeks we will continue to work on the replacement plan as it moves through regular order. As I continue to review it and discuss how to create the best solution for all Americans, I would appreciate your feedback on how Obamacare has impacted you and your families. To send me your story, click here.
Supporting our Troops 
Last December I had the privilege of visiting four different military bases in the Southern Pacific during the Christmas season.  In addition to thanking our men and women in uniform for their service I had the opportunity to hear about the challenges they face every day, the immense sacrifices they have made, and the many reasons why they fight on behalf of our great nation. Every single service member that I spoke with had an overwhelming sense of pride in their duty and an unwavering commitment to protecting our interests both at home and abroad. During my visit I vowed that I would support them and fight for them just as they fight for us each and every day. This week I upheld my end of the bargain.
On Wednesday the House overwhelmingly passed H.R. 1301, Department of Defense Appropriations Act, 2017, to fund our men and women on the front lines and ensure they have the necessary tools and equipment to do their jobs. In addition to providing more than $2 billion above current funding levels, this bill also fully funds a much deserved pay raise for all service members. I proudly voted for this bill to give our armed forces the resources they need to protect everything that our nation stands for. I urge my colleagues in the Senate to act swiftly so we can send this necessary measure to the President's desk and provide our military with the resources that they need.
Meeting with Texans 
Independent Petroleum Association of America 
My week in our nation's capital started out with a fantastic meeting with representatives from the Independent Petroleum Association of America. I appreciated their willingness to take the time to travel to Washington to discuss a number of critical policy issues. Last year, we were able to secure an incredible victory for Texas through passage of legislation to end the crude oil export ban. Families in North Texas are already seeing the benefits of this policy change when they go to the gas pump and can afford a whole tank of gas, instead of the partial tanks that we all purchased when gas prices were skyrocketing. We discussed the need for regulatory reform and giving more regulatory authority to the state and local governments who know the types of regulations their communities need-- not a one-size-fits-all approach from Washington. We also strategized on how to continue using the tools in the Congressional Review Act to block implementation of Obama-era regulations that are killing jobs and preventing businesses of all sizes from growing.
National Association of Convenience Stores 
This week I was thrilled to meet with members of the National Association of Convenience Stores to discuss the great work they are doing in our communities. With 300 stores in the 32nd Congressional District of Texas, more than 5,000 men and women in our community are able to provide for their families because of the jobs created by this industry. Next time I stop at a convenience store in Garland, Wylie, or anywhere in our great North Texas community, I'll be sure to take the time to thank the employees for the work they do-- I hope you will do the same!
Nashville Songwriters Association International  
Every time you open your Pandora app, or turn on the radio in your car, you become a consumer of one of the most heavily regulated goods in the world—music. The federal government dictates exactly what songwriters get paid, how they get paid, and when they get paid based on regulations from the early 1900s. I had the opportunity to meet with some American songwriters to discuss how we can bring some free market principles to the regulations that are denying songwriters-- the smallest of the small businesses-- from being paid fairly for the lyrics they write and the music they compose.
 
Congressman Sessions meeting with songwriters
True Grit 
Monday night in Dallas I spoke to a group of young men from the Highland Park True Grit Club about the importance of young people living their lives free of drug and alcohol use. As a student-led organization, True Grit works to show that drugs and alcohol are not a necessity of the high school experience. The group also works closely with middle school students to alter the perception regarding high school drugs and alcohol use and encourages all students to expect and enjoy a high school experience free of drugs and alcohol. I was proud to meet with these young Texan leaders and share with them how hard work, determination, and true grit can positively influence their actions for the years to come.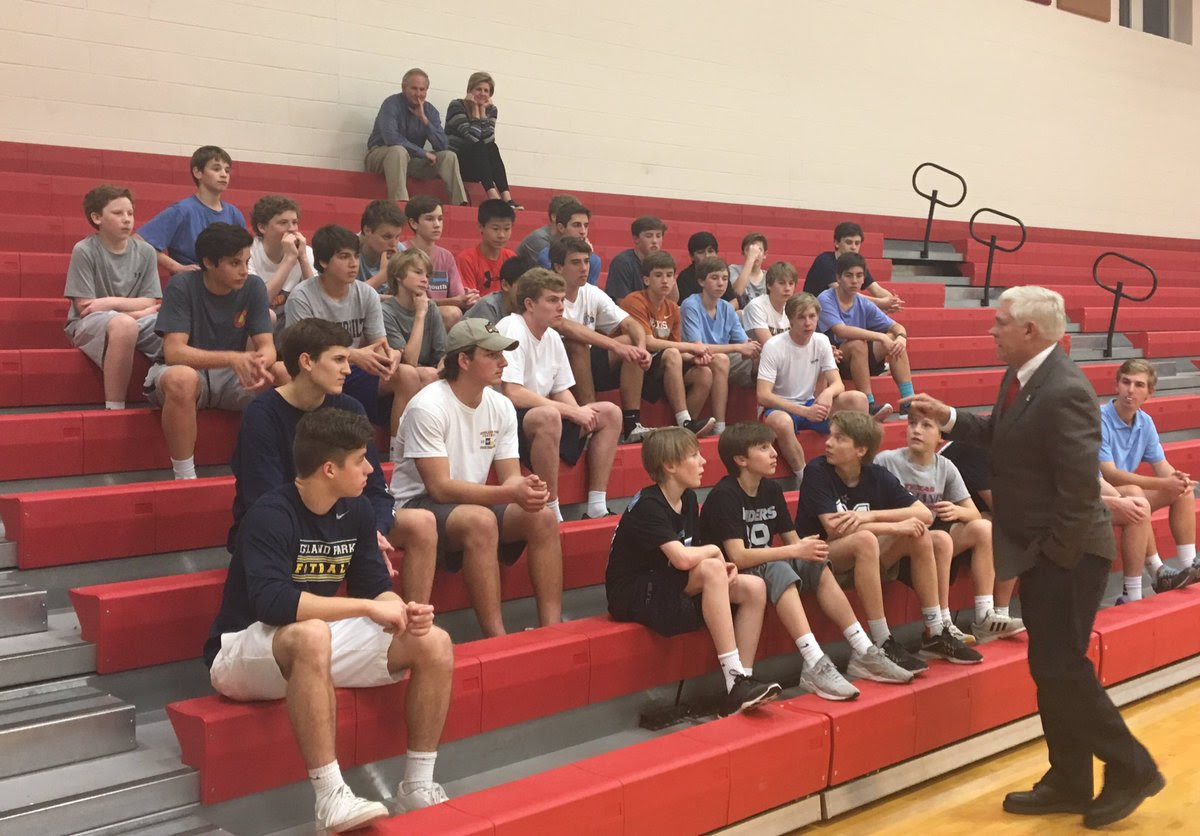 Congressman Sessions speaking to young leaders at Highland Park High School
DART 
On Thursday I was delighted to meet with DART leadership including President Gary Thomas, Chairwoman Faye Moses-Wilkins, Board Member Pamela Dunlop Gates, and Vice President of Government Relations Michael Miles. Specifically, we discussed how the leading edge transit agency is working toward the future with their Cotton Belt project, downtown second rail alignment, and platform extension project. As Congress and President Trump work together to streamline permitting, prioritize spending, and work with the private sector to modernize our nation's infrastructure, I look forward to continuing to engage with local leaders to ensure Dallas and North Texas can grow and prosper.
Arthritis Foundation 
This week I had the opportunity to meet with constituents who have been living with rheumatoid arthritis. I was able to listen to the daily challenges brought on by this disease as well as hear more about the promising research in this field. I look forward to working with them through this appropriations cycle to ensure appropriate funding for research and development, particularly through the NIH.
If you or anyone else is interested in submitting an appropriations request, please complete the form found here: https://sessions.house.gov/services/appropriations-requests.